Out of all the runners on the cross-country team, who's the Weekly Star Athlete? I asked the two coaches on the team, and freshman Peighton Markwood came up repeatedly with positive comments. She's this week's Star Athlete!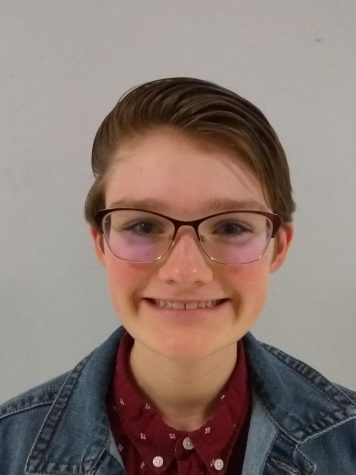 Peighton Markwood:
Q: Have you done cross-country before?
A: Yeah, I did it two years before [this season].
Q: What's your favorite thing about cross-country?
A: I like how it gives you a good feeling after you've run.
Q: What do you like about your teammates? 
A: They're very encouraging… I started a couple of weeks after they started; they still supported me.
Q: What have you learned while running cross-country?
A: How to push yourself more and do more.
Q: What made you start cross-country?
A: I wanted to be part of a team… I didn't know if I could do any other sport, so it's something that you can just get into right away and you don't have to have any experience before.
Q: Are there any people at West or professional athletes who have inspired you? How has that changed from when you were younger to now?
A: Not really because I didn't really know anybody. [Now] I found that [some people] ran marathons and half marathons and I'm like, I didn't know people did that in high school.
Q: What's the hardest part about this sport to you?
A: I would say it's sometimes going a little bit too far, like sometimes I push myself too much.
Q: What's a hobby you enjoy outside of running?
A: I'm part of the GSA Club, we meet during lunch… I am in band.
Q: Are there any other sports you're interested in trying? Why?
A: I'm interested in doing Wrestling, but that's a maybe. Not really any other sports besides track in the spring.
Q: What's your favorite memory about cross-country?
A: When I PR [Personal Record]… because you don't find out right away, so you find out… and you think you did really bad but you actually did really good.
Fun facts about Peighton:
Age: 14
Astrological sign: Taurus
Favorite color: Red
Favorite Animal: Wolves
Favorite class: CTE-Woodshop rotation
Dream job: Service Dog Trainer
Extracurricular activities/clubs: GSA club, Percussionist in band on cymbals