Do The Worm
Q&A with a talented artist who uses her talents in a special way
Recently, I reached out to the anonymous owner of an art account who, as a hobby, draws people as string worms. It's an interesting idea executed incredibly well, so I asked if she was interested in an interview to tell her story. She said yes. Below is the tale of @illdrawyouasastringworm.
Q: Okay, to begin, what led to you starting this account?
A: I've always liked to make art especially for other people. I currently do digital art, oil painting, and sketching. I've always wanted to start an art account on social media but I never knew what to post and how to interact with my followers. One day I was scrolling through TikTok when I saw this person drawing their friend as a string worm. I thought it was really cool and I instantly got the idea to start an account to draw people as string worms.
Q: And how long have you been doing it now?
A: I first made this account on June 8, 2020, during quarantine, and I didn't think that people would find my account that fast, but my first day I already got a request!
Q: And since then, roughly how many worms do you think you have drawn and of them do you have any personal favorites?
A: I've drawn about 85 string worms to this day and I think my favorite ones are: 1- my first request: this person was so sweet and even though I literally had no followers or drawings done yet they supported me. 2- my most recent drawing: a girl with a pink cowboy hat! I thought it was really cute and kind of quirky.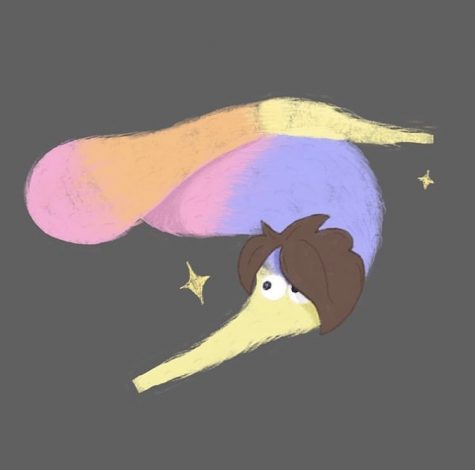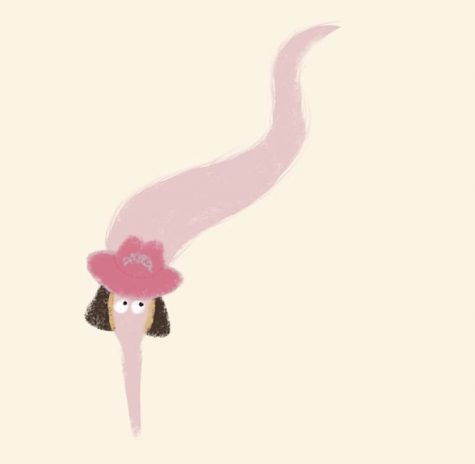 Q: That's a lot of worms, as well as some good experiences. What are your plans for the future of this account? Are you consistently getting requests at a rate you can uphold?
A: Right now, I'm currently selling some stickers and other stuff on Redbubble, but I have no clue if I'm going to grow even more and what my followers expect. I just do this for fun, and we'll see where it goes. For the requests, I usually get about 4 or 5 when I post a new string worm. The rate isn't too big but because school started again, it takes a bit longer for me to draw them.
Q: Well your worms are incredible and you are a very talented artist. As this is going in a journalism story, is there anything you'd like to say to anyone who reads this Q&A?
A: Thank you so much, I really appreciate it! If there's anything I'd like to say, it's that you need to have confidence in yourself. I've struggled a lot with self-esteem and I never thought that my art was very good. I used to hide it from people or try not to show it off. But because of this account, I've received so many messages of people that appreciate my art and told me how much they admired me. It really gave me a boost of confidence and more motivation to keep on going. You need to trust yourself and know your worth.
An amazing story for a beautifully odd pastime. You can find her at illdrawyouastringworm on instagram and if you ask nicely, you yourself can become a string worm. There are so many unsung artists who do great things like this, yet don't get the recognition they deserve. Some thrive in anonymity, some are searching for recognition, yet they are all incredible in their own ways. It is never too late to do something amazing yourself and as our anonymous artisan said, do so with as much confidence as you can muster.