Online Options
The options for online school were plentiful this year, so what are programs other than West's like?
If the opportunity presented itself to you, would you choose an education in which you could bend your schedule to your will? An education in which you could choose your own holidays, decide how many hours you want to work each day, and even set a start date and an end date for the entire year? Now, would you have the same answer if you were told you would have almost no supervision, no interaction with your peers, and you would essentially have to be your own teacher?
     Junior Christian Mamac decided a customizable schedule was worth it to him this year. With a full-time job, Mamac wouldn't have time to work on the West Albany schedule, so he signed up for a program called Albany Online (AOL). Mamac said that the transition to AOL wasn't too hard for him—in fact, the transition was a little bit easier than he expected.  
     "There's a few things that I seem to already know," Mamac said, "I remember I learned about volcanoes and earthquakes in eighth grade but it goes way more in-depth". Mamac is still getting used to the very different formatting and scheduling of the AOL website, which consists of all the classes he's currently enrolled in on one site as well as a progress page featuring a yellow bar showing how much you have completed and a black tick mark showing where you should be. 
      Apparently, hundreds of students decided to make the same choice as Mamac and switch to AOL this year. According to AOL specialist Sheryl Clementson, their enrollment went from about 90 students to 700 this year. This influx of students has caused a few problems for the national K12 website that AOL uses. 
     The biggest issue that the website has faced, Clementson said, is that the student emails assigned by Greater Albany Public Schools (GAPS) couldn't access the AOL site because it was actually blocked on the student's provided Chromebooks. Since the beginning of the school year, that issue has been resolved, but there is still the problem of AOL students not being able to contact their teachers through their school emails.
     Similar to West, AOL has adopted a 3-class per quarter schedule in which students complete one semester's worth of each class in one quarter. They decided to schedule their classes this way since the rest of GAPS is following this format and they wanted to make it easier for students to switch from AOL to a different school if need be. Because of this scheduling change, AP classes are no longer available through online school, which Senior Emily Alvis says doesn't bother her. 
     Alvis is a wrestler on a national level, and she travels almost every other weekend to go to competitions. "I still get the education I need," Alvis said, "I've just learned to adjust because my schedule needed the adjustment". As one of the students whose schedules needed the customizable aspect of AOL, Alvis is thankful that she can get all her work done in the mornings and evenings when she's not working. According to Clementson, the flexibility of the schedule isn't the only upside to choosing AOL. 
     "Learning to do online school is a great prep for college," Clementson said, "because a whole lot of classes in college are online and self-directed, so it teaches you the time management and organization you need". 
About the Writer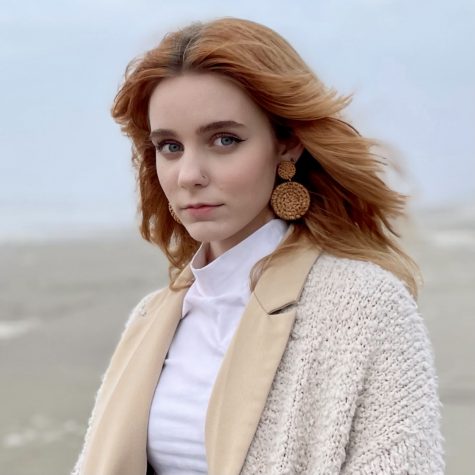 Tori Thorp, Co-editor in chief
Tori Thorp is a second-year staff member and is interested in all aspects of journalism, from the smallest stories to the big picture stuff. Reporting,...