Checked Out
Covid has left businesses all over the world scrambling to pick up where they left off, what is the library doing?
    Checked out
     A crisp fall morning greets you as you step onto the pavement alongside the farmer's market. Happy chatter reaches your ears, and you smile. The baked pastries smell delightful, and all the fresh produce looks mouthwatering. Despite all the wonderful distractions, you only have one thing on your mind, which is getting that new book that you have had your eyes on all week.
     The public library is known as a safe place where people can go to read books and use the resources that they might not have at home. Unfortunately, the pandemic has ruined our ability to visit the library in person, but the library has done an amazing job of adapting to our situation with several different options to keep providing the same services they offered a year ago. This includes the recent addition of book pickup at the farmers market. 
      People with a library card or student ID can place a hold on a book online and pick it up at the farmers market. They can also schedule a day and time to pick up the book curbside at the main library. This was a great idea that should stick around for a while, or at least until Covid settles down. Since this is still a relatively new feature, people might not take advantage of it right away, but it deserves wider advertisement. The farmer's market is a great place to get your books because you get to spend time at the wonderful farmers market, and get the feel of the paper between your fingers.
      Along with reserving books, the library is also offering twohour appointments to use the computers inside the facility. This is a great idea for those who don't have technology at home. The scheduled appointments allow ample time for cleaning the computers between users, in case the person using the computer has been exposed to. 
       Books are not the only thing our library offers right now. They also offer virtual crafts and storytime for kids and families who want to have some fun at home. The public library is trying so hard to keep public involvement as a regular part of their week, which should continue because they are a public library and community should be one of their top priorities. Even though these features have started because of Covid, they might consider keeping these options available until Covid settles down. 
About the Writer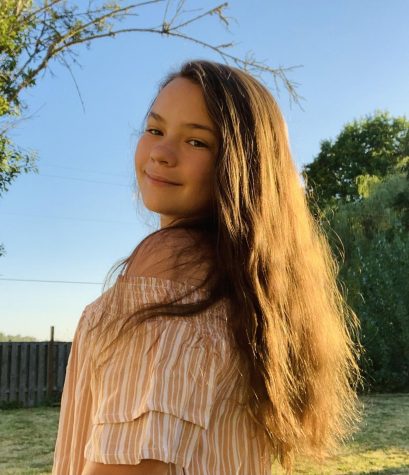 Gracie Balkema, Reporter
I am first year journalism student and a reporter for news and sports. In my spare time like to read books and play volleyball. After high school I want...