Fire Helper: Albany teen Bella Hoffert-Hay helps at the local fire shelter
Thoughts from a volunteer about what working at her first fire shelter was like
The fires that tore through counties in Oregon earlier this month have misplaced many from their homes, forced to evacuate due to the proximity of the flame. Emergency shelters were set up in the Linn and Benton communities, offering food and a place to rest. Donations were asked for by directors of these shelters and locals to help the people affected by the fires. They no longer need donations or volunteers at the fairgrounds. Bella Hoffert-Hay had gone to the fairgrounds in Albany to help at the fire shelter in the first weeks they were opened.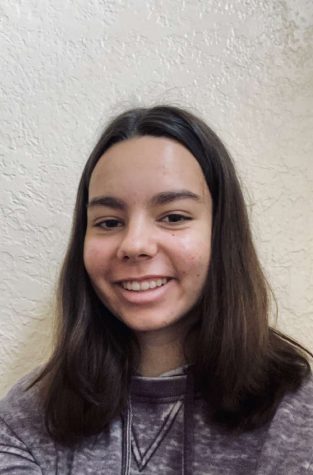 How many times have you volunteered?
Just once.
How long did you volunteer for?
About four hours I think.
Why did you decide to sign up? How did the process work?
Most natural disasters are far away and they don't seem to affect us. But these people are right in our town and I wanted to help them. We went there a few days before and we filled out forms that are standard procedure for any Linn-Benton fairgrounds work and they had a link through LinnCountySheriff online and they had a signup sheet… You pick out what job you want and what day you want to sign up for.
Did you have to do or bring anything to prepare?
"I wore a face mask because it was so smoky… we didn't need any sort of ID so it was basically a show up and they'll tell you what to do and you start working."
Did you have a main priority or just help out however you could?
Since everyone signs up, they let a certain number of people to sign up for a section… I was in the clothing section of donation so I was sorting clothes into three different categories. [Level] one was put [onto tables] and fire evacuees could take them. Level two was stuff that wasn't as nice that they'd give to a homeless shelter instead. Level three was stuff they said to throw away. If it was ripped or stained… I was basically picking through to find stuff that could make people feel like they were getting equal treatment… and not just getting garbage that people were donating.
Did anything there take you by surprise or go outside your expectations?
It was surprising to me how much was being donated. The people of Albany were coming out in full support and donated so much more than I would've expected and there was so much food and water and a crazy amount of clothes. There was a church that had an entire activity bus full of different things donated.
Given we'd never had emergency fire shelters or fire situations this bad, did you learn anything from working at the shelter that you didn't already know or experience?
Yes… Some people had left [their homes] with almost nothing, and [others are now left with nothing at all]. I had never seen the level of destruction and how that affects people firsthand.
How did you feel while you were volunteering?
It made me feel good about being able to help people who are in their most desperate situations and it made me feel grateful about what I have… Though there are things we don't have like going to school and seeing our friends… We're lucky to have things like our house [and all our belongings].
What were the main jobs that people were focusing on?
Some people were parking help, directing where people should go whether they're dropping off donations or animals. Some were runners who would take information and literally run it between the hallways and locations. [Many] helped livestock because the space was full and they really needed people to clean out horse stalls and feed animals.
Any other comments or thoughts?
They actually are shut down now and they don't need volunteers anymore… I was going to volunteer again, but they sent me an email saying they're finding homes for people and they're shutting down operations. So that's good.
About the Writer
Melia Rasmussen, Sports Editor
This is Melia's second year on staff and their first time being a head editor of a section. They love their dog and hopes she doesn't burn out during online...