The Ballot-Cycle
How Linn County Processes Election Ballots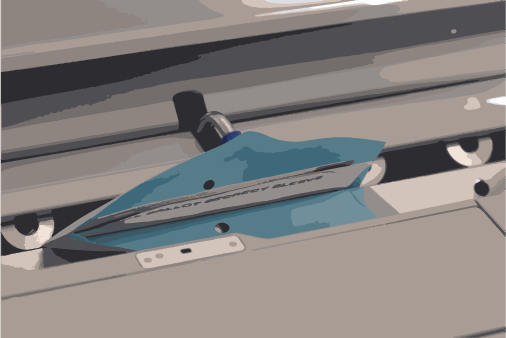 As a child, Linn County clerk Steve Druckenmiller recalls going with his dad to canvas for president Dwight D. Eisenhower. With his father's knock on the door and the brochures in his hand, his dad would take them from him and give them to the voter. Looking back on it now, he sees it as a smart way to inform people about a candidate.
"It was pretty clever because people see a little kid, they didn't want to not take it," Druckenmiller said.
Through canvassing and going with his parents to the polling place, Druckenmiller says he got a deep sense of the obligation of a citizen to a democratic republic. That love continued into college where he says he got a degree in government, and is still present today as he currently holds the elected position of county clerk for Linn County: a position that he has held for the last 36 years.
"I had worked three years as the election supervisor for [then Linn county clerk] Del Riley who's the one that brought vote-by-mail here to Oregon," said Druckenmiller. "For the first time I was really happy with the job I was doing. I thought I was doing something important. It was the right thing for me."
Druckenmiller says that the experience of going to the polling place as a child made it difficult to accept voting-by-mail He expressed his dislike for this voting process in his interview for election supervisor with Riley. However, as time went on he says his opinions changed and he began to accept the validity of the process.
According to Druckenmiller, Riley believed that everyone who is eligible to vote should have the ability to without any roadblocks and plenty of time to consider who they should vote for.
So on November 8, 2022, Oregonians will participate in the midterm elections with a system that originated right here in Linn county. This is how the ballot process works.