Three Purse Essentials Under $30
In 2023's crazy world, the it-girl's purse essentials have changed! Along with your lip balm and wallet, try carrying some of these trendy personal safety items with you for some invaluable peace of mind!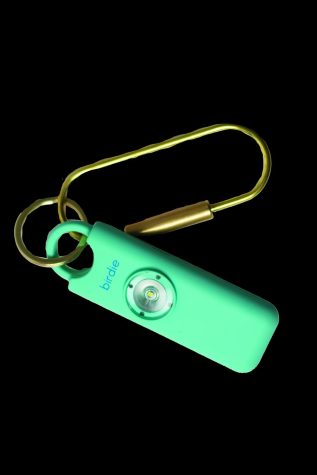 Talk about little, but mighty! This Birdie personal alarm is a great option for any girl who prefers a non-violent self defense option. With a loud 130 decibel alarm and flashing strobe light, this alarm packs a punch! Since it's non-violent, the Birdie is also TSA approved and travel safe, as well as usable at a distance. Birdie, $29.95, shesbirdie.com
This pepper spray is popular, but well-deserving!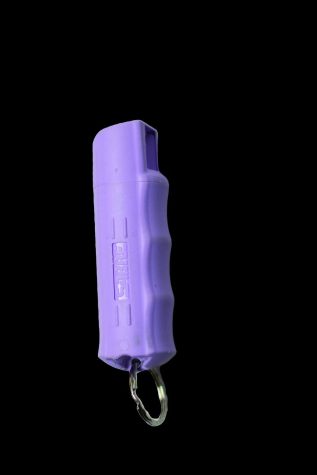 As a brand, Sabre designs and manufactures every 
type of personal safety tool imaginable, but their pepper spray is far and away the most popular. A
s the number one trusted pepper spray brand trusted by police and consumers, (sabrered.com), the peace of mind that comes with this pepper spray is invaluable! The canister contains Sabre's maximum strength formula and a 10-foot spray range. Sabre Pepper Spray with Ergonomic Finger Grip and Key Ring, $10.99, sabrered.com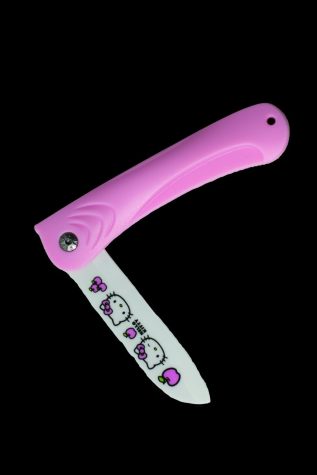 This little knife is fatally feminine! It's impossible to resist the adorable Hello Kitty characters and graphics printed on this knife, making it the cutest option on our list.
    "I was surprised to see how sharp the knife actually was," said one buyer.
    The knife comes complete with a pastel pink plastic handle and a chain to attach to keys. Hello Kitty Knife, $22.00, prettyjoints, etsy.com