The Call to Arms
CULTURE IN TEAM SPORTS AND WHY IT MATTERS; COACHES OPINIONS
What is Culture
Culture is everywhere, including sports teams. It's something that teams can develop through hard work and experiences, but it's something very broad.
"Good culture, to me, is trust, selflessness, and caring," math teacher and football coach Cole Pouliot said. "Bad culture is when everyone wants to get their accolades, they're more worried about their outcomes than the team's."
     Having a strong team culture means that every team member is dedicated to the team and values each other over the individual. 
     Head baseball coach Marty Johnston had a similar experience when it comes to his teams, "The most important focus is what we're accomplishing together. It has to be the 'we' before 'me,'" Johnston said. "It has to be on what we're able to accomplish together."
     To head wrestling coach Casey Horn, culture is all about family.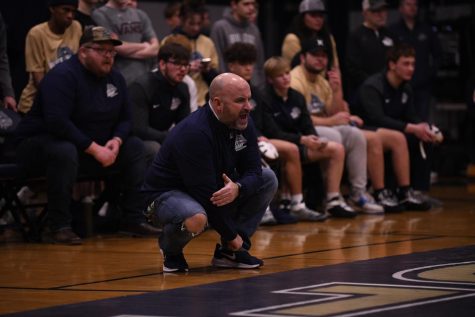 "It's about us… we need to be a family… The goal is that we all take care of and respect each other," Horn said. "We need to love and take care of everyone in front of us."
      Culture is about each team member caring about each other. 
Pouliot said, "It's a culture of caring. The moment that your group collectively cares about the person next to them instead of themselves. You can take an average team and win a state championship."
How It Affects Performance
State Champion teams are made by culture. It's the secret ingredient of strong teams. 
     Pouliot said, "The best teams that I've coached have had a culture of selflessness and a love of each other," And it's because each win isn't a personal achievement, it's for the team.
     "The teams that win at a high level. They don't want to win for themselves," Pouliot said. "They actually want to win for their teammates, and so that their teammates get to have their experience," said Pouliot. 
     Teams are able to achieve a higher level of performance through developing a stronger sense of culture, otherwise they can't do as well when competing. 
     Johnston says, "You can have some of the most individually talented teams. But if they're not able to develop that camaraderie or have the team culture and truly come together, it doesn't allow them to play off each other's strengths."
     Players that understand each other have a significant advantage when they have to cover for one another. And what's a better way to learn and bond with teammates? Horn said, "We have to find new ways for everyone to work together, and the best way to do that is family."
     In the professional world, the sense and importance of culture and togetherness is even more important. Pouliot says, "That's how high level military forces are, some of those guys talk about how they're less worried about themselves dying but more about the person next to them dying." 
     "When you get to that level of commitment, the sky's the limit," said Pouliot.
How to Build Culture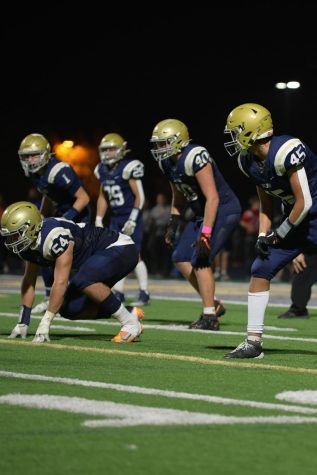 Building culture is no easy task. 
     "The most difficult obstacle every single year of every single team is finding that culture,"Johnston said.
     Coaches can try to build culture on their teams, but it's not something they can force.
"We [coaches] can introduce the idea, and we can stress how important it is," Johnston said. "But the players are the ones who have to try to create that [culture] themselves."
     Creating culture is a delicate balance between creating opportunities for players to bond and the players themselves trying to form connections. 
Horn said, "If I forced you to go hangout with that crew, you don't want that… And then you're going to turn around and notice every annoying thing they do and it annoys you more."
     "It has to be deliberate. It has to be intentional, you have to try to create that [culture]," Johnston said "You have 15 different individuals coming from all different places with unique experiences."
     Personal differences between players can tend to cause friction. Which makes developing a culture and teamwork a lot more difficult. 
     Pouliot thought that building culture can be extra difficult for high school teams, as at that age people tend to be more focused on their personal image. 
     Ultimately culture is an integral part of teams, but it's no easy feat.