West Albany's Lacrosse Team And How They Stay Motivated Through The Pandemic.
The pandemic has been difficult for all sports but contact sports especially have taken a hit.
The pandemic has been difficult for all sports but contact sports especially have taken a hit. For the athletes on those teams, the past year has been full of uncertainty and disappointment, which makes it hard to stay motivated.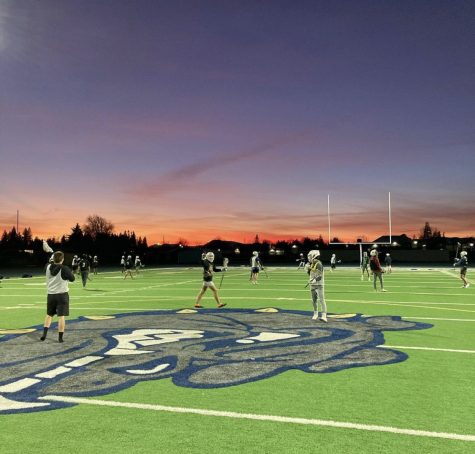 "A couple big things that have been motivating me to continue to play lacrosse through the pandemic are improving my skills and staying in shape," freshman Ben Baley said.  "Another big motivation for me is wanting to be the best when I walk onto the field and even better when I get off. I want to walk off the field knowing I learned something new, whether it be as a person or skill wise."
  When athletes come to practice they go through a check-in process. 'In this process, they are asked if the athletes have had symptoms or come into contact with someone who has had COVID-19. They are then asked to get their temperature taken and use hand sanitizer. Throughout the practice, students are required to wear masks and socially distance. When asked, athletes said they don't mind the process as long as it means they get to keep doing what they love and go back to school as soon as possible.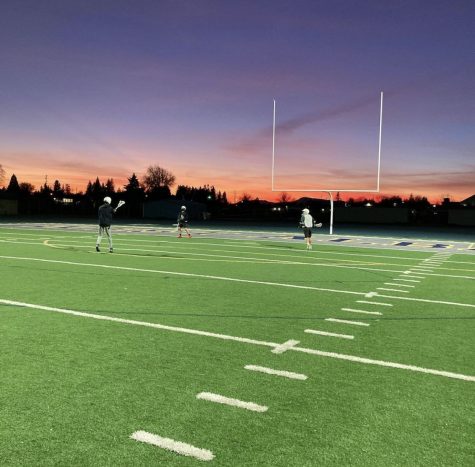 Between gym closures, being trapped in a house full of food and nothing to do but binge watch, many have noticed a change in their physical appearance. Most people have been having a hard time working out or just staying healthy in general. Many have started using YouTube or TikTok workout routines to stay fit. 
"I would say the thing pushing me most to play sports through the pandemic is to keep myself in shape," junior Alonzo Fandrem said. "Since I can't afford a gym membership and can't workout at school, sports are what's keeping me in shape. I also get a lot of happiness from the sports I play and get a lot of socializing through my sports."
School closures and social distancing has made having a social life difficult. Going to practice a few times a week has been beneficial to students struggling with mental health.
"What motivates me is I have love and passion for the game," freshman Bryce
Smith said. "I have been playing for like 5 years and have enjoyed every bit of it. I've continued to enjoy the game and I won't let a pandemic slow me down. Every chance I get to play, I'll take it."