Life in Rueins
Will season 2 change how teens view the world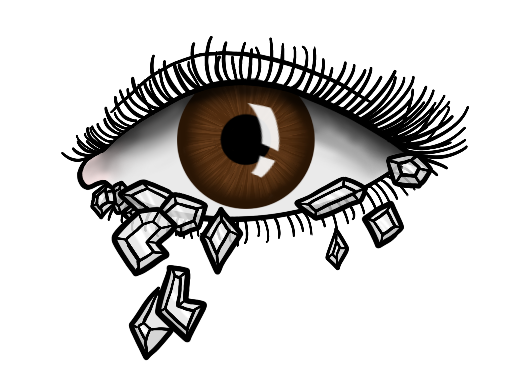 In 2019, HBO Max released "Euphoria," written by Sam Levinson. "Euphoria" stars Zendaya as Rue, a 17-year-old drug addict fresh from rehab with no plans to stay clean. "Euphoria" has become the second most-watched show on HBO Max, next to "Game of Thrones". Due to its popularity, the [insert tv rating] show has brought up some concerns among students and parents about romanticizing sex and drugs. 
     "It shows us about abusing and using drugs, and it shows teens that it is okay to use drugs and have constant sex," sophomore Shelby Tarrant said. 
"
"It is showing how damaged our generation has become since drugs have been easier to get for a teenager, and how much mental health [issues] have increased.""
— Sophomore Shelby Tarrant
     What is the true lesson that Euphoria is teaching teens? "It seems like we should be more wise with our decisions and friends," freshman Helayna Larsen said.
 "Euphoria" shows the true emotions of addiction and how life is not always easy.   "There's a lot of pain and betrayal involved,"  sophomore Becca Emry said. "People express their pain in many ways."
     Yet the show hasn't risen to fame with dramatics alone. Each episode teaches the viewer a lesson, such as trust, commitment, and boundaries in  relationships .
     "Euphoria has taught me not to take things for granted and to think before doing certain things,"  Tarrant said. "When you see a friendship or relationship that is toxic, drop it or tell someone so they can help you, even though it might hurt you."
     Some shows have the ability to change your mind on certain subjects like drugs, mental health, bullying . "It taught me to be more aware of things and to understand how real addiction is,"  Larsen said.
     In 2020, 7,095 people between the age of 15-24 died of a drug overdose, according to The National Institution of Drug Overdose.   "Euphoria" is based around the life of a young person addicted to drugs. The struggles and emotions that come with withdrawals and cravings.
     "I already knew how much our generation has been drawn to drugs and sexual activities,"  Tarrant said.
  "'Euphoria' shows how realistic and how easy it is to become drawn to something and then rely on it," Emry said.