Everything Nice
What are students favorite fall drinks and foods?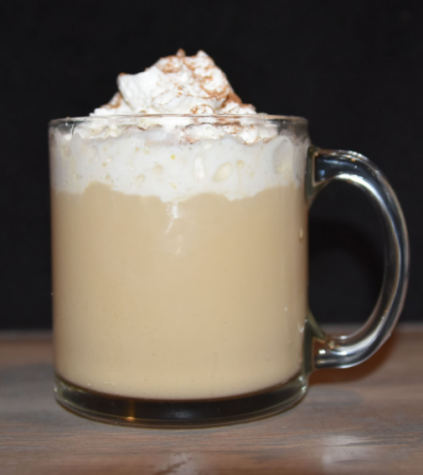 Tis the season for pumpkin spice and crisp apples. There are thousands of different flavors that remind people of fall. This season is one of the most popular to have so many different flavors. When some people think of fall, they think of pumpkin spice.
      "Spices give the flavor and heat," sophomore Hailey Perfect said
The spices used to make pumpkin spice are cinnamon, nutmeg, ginger, and cloves. McCormick began packaging & selling it as pumpkin pie spice and then later shortened it to pumpkin spice in the 1960s.
     "Spice that gives a hint of warmth and a rich flavor," freshman Chayton Schuerger said.
      Starbucks introduced the pumpkin spice latte to their menu in 2003. Nearly twenty years later, the pumpkin spice latte is still one of Starbucks most popular fall drinks. 
      There are many fall foods and traditions. Foods ranging from pumpkin pie to turkey. Pumpkin pie is one of the most popular fall foods. According to The Daily Meal, Costco sold 6.1 million pumpkin pies in 2020 and 2.1 in the three days leading up to Thanksgiving.
     "Pumpkin pie is my favorite because it reminds me of family," sophomore Zoe Cox said.
     The main meat of most fall diners is turkey. People associate turkey with gravy and stuffing.  Turkey has so many other uses after dinner like turkey sandwiches with cranberry sauce.
     "Stuffing because it is light and fluffy," said Perfect.
      Now sit down with friends and family, sip on a nice hot pumpkin spice latte and make memories.