"Chemtrails Over the Country Club" Review
Lana Del Rey's new album falls far short of her traditional quality of music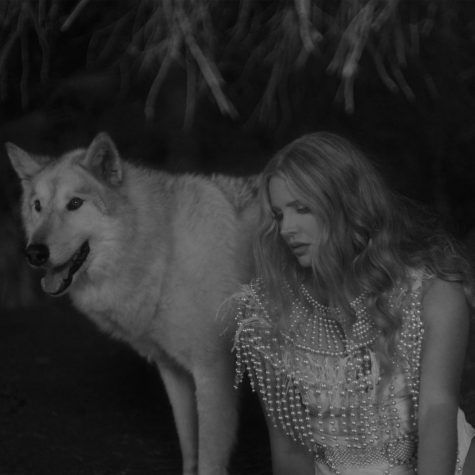 As a longtime fan of Lana Del Rey's music, her seventh studio album, "Chemtrails Over the Country Club," was much anticipated. However, the album cover was southern-esque and quite odd, making me a bit nervous approaching the music. I was right in my wariness. The 11 tracks definitely fell flat of what is considered good music. 
     The main issue is that many of the songs are extremely similar to each other. Lana does not attempt to change many aspects of her songs, staying in the same octave as she sings. The soft singing creates a mundane, almost lullaby track that I would use to lull myself to sleep. 
     If she had experimented with other music styles instead of her traditional dream pop, it would have created a more diverse listening experience. Even featuring other artists such as Zella Day and Nikki Lane did not do much to change the sound. 
     Although "Yosemite" sounded very similar to the rest of her songs, something about it stood out to me. Her voice is edited to be more distanced, and there is an incorporation of other instrumentals that other songs did not have. It feels almost like some of her older music, which gives a nostalgic feel and enhanced my listening experience. 
     The first song on the album, "White Dress," was my least favorite. It feels like five minutes of off key singing where autotune would be very much appreciated. I couldn't get myself to listen to the whole song the first time I listened to it. 
     However, her lyrics never fail to disappoint. Her vivid imagery and descriptions of a struggling relationship. She sings "You know our love's the same / They'll both go down in infamy." This small snippet of "Dark but Just a Game" encapsulates how she doesn't believe her relationship will stay strong, and they will become infamous. She refuses to change her ways, even though that situation has occurred before. Many of her previous albums describe these similar issues. I think she is just getting tired of writing about the same thing over and over again. 
     When I woke up to the morning of the album being released, I was truly overjoyed, only for my smile to turn to a disappointed frown. I have hope that Lana will redeem herself, but only time will tell.