The 10 best movies to watch on Valentine's Day
Get your popcorn, chocolate, and tissues ready.
(Films are listed in no particular order)
1. Clueless
If you decide to watch this Beverly Hills set '90s movie, chances are your mom will want to sit down to watch with you. This coming-of-age film about popularity and the high school pecking order was huge and is considered to be one of the greatest teen films of all time. Plus, it's got a killer soundtrack.
Available on Amazon Prime Video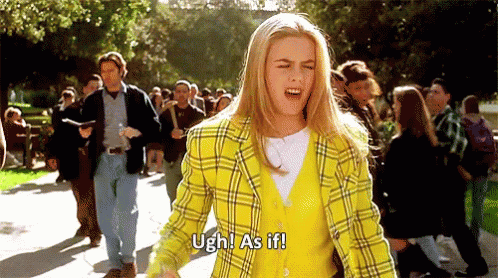 2. Cinderella
Though many of us may have already watched it as children, this 1950 Disney classic is a great rewatch if you want your spirits lifted. Kids and adults alike will love seeing Cinderella be transformed from housemaid to princess with the help of her woodland creature friends.
Available on Amazon Prime Video
3. The Notebook
If you aren't crying by the end of this classic Nicholas Sparks adaptation, you're heartless. There's no shortage of crush-worthy characters with Ryan Gosling and Rachel McAdams starring as the perfect couple in this drama. This romantic drama where true love defies all odds has moved many since its release in 2004. It's the perfect late night tear jerker.
Available on Netflix
4. Geek Charming
"Geek Charming" is a Disney Channel original based on the novel by Robin Palmer. Dylan Schoenfield hopes to be the year's Blossom Queen at Woodlands Academy. She crosses paths with Josh Rosen when he decides to do a documentary on high school popularity. What follows is the perfect reminder that cliques are not as important as they may seem.
Available on Amazon Prime Video
5. The Princess Bride
This is objectively the greatest love story of all time. It has something for everyone: "Fencing, fighting, torture, revenge, giants, monsters, chases, escapes, true love, miracles." The fantasy movie is based on William Goldman's version of S. Morgenstern's novel and is as funny as it is charming. Join farm boy Westley and Princess Buttercup to see if they get their happy, fairytale ending.
Available on Amazon Prime Video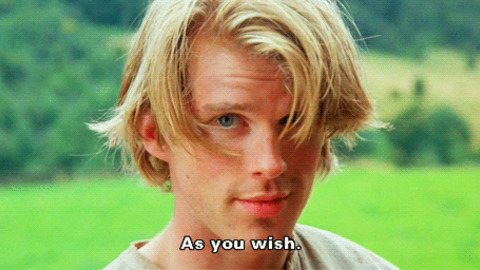 6. Isn't It Romantic
Rebel Wilson (who's also known for playing Fat Amy in Pitch Perfect) stars in this rom-com for people who are all too familiar with rom-coms. Her character, Natalie, is an architect who has to escape all of the typical tropes and cliches of a romantic comedy to find love in New York. If you're looking for an excuse to go to the movie theater, this playful satire would make the perfect Valentine's date.
In theaters now
7. 16 Candles
If you've ever had your birthday forgotten, you'll relate to this one. The short John Hughes classic features '80s icon Molly Ringwald, who you may also know from "The Breakfast Club." This movie is perfect for V-day because it highlights what it's like to be a teenager in love. Despite all of the weird, mean, passionate, and clumsy in each scene, we find high school is a unique experience and a time to be remembered.
Available on Netflix
8. La La Land
Can any of us get enough of Ryan Gosling? Emma Stone stars with him in the '50s style musical where both show off their Broadway-level singing and dancing skills. Gosling even learned to play piano for the role. The film tells the story of the struggle to make a life as a star in the city of angels, and it has an ending that may surprise you.
Available on Amazon Prime Video
9. To All the Boys I've Loved Before
This is the perfect teen rom-com to watch with your besties. The novel of the same name was written by Korean-American Jenny Han, which makes it especially sweet that Vietnamese Lana Condor stars in the movie adaptation. Finally a film with some Asian representation.
Available on Netflix
10. Titanic
Leonardo DiCaprio somehow still didn't win an Oscar for the fifth-highest-grossing film of all time in the U.S. "Titanic" tells the story of Jack and Rose, who fall in love despite a gap in social class. Celine Dion's "My Heart Will Go On" was made popular by the song's feature in the film. We all know how this ends, so find a shoulder to cry on if you plan on watching this drama all the way through.
Available on Amazon Prime Video